Healthy Habits

Everyday Hydration

Vegan
Regular price
Sale price
$27.99 USD
Unit price
per
Sale
Sold out
It's Cyber Monday Week! Use Code THANKS40 for an additional 40% Off Your Order! (While supplies last)
UPGRADE YOUR WATER.
HYDRATE WITH PLANT-POWERED, FUNCTIONAL SUPERFOODS.
30 servings in each pouch

Boosted for Immunity, Energy, and Focus


Superfood blend with real-foods, vitamins, minerals, and botanicals

Easy to prepare - simply mix with water

Delicious and refreshing

A perfect way to hydrate and nourish your body every day

Free shipping!
Share
View full details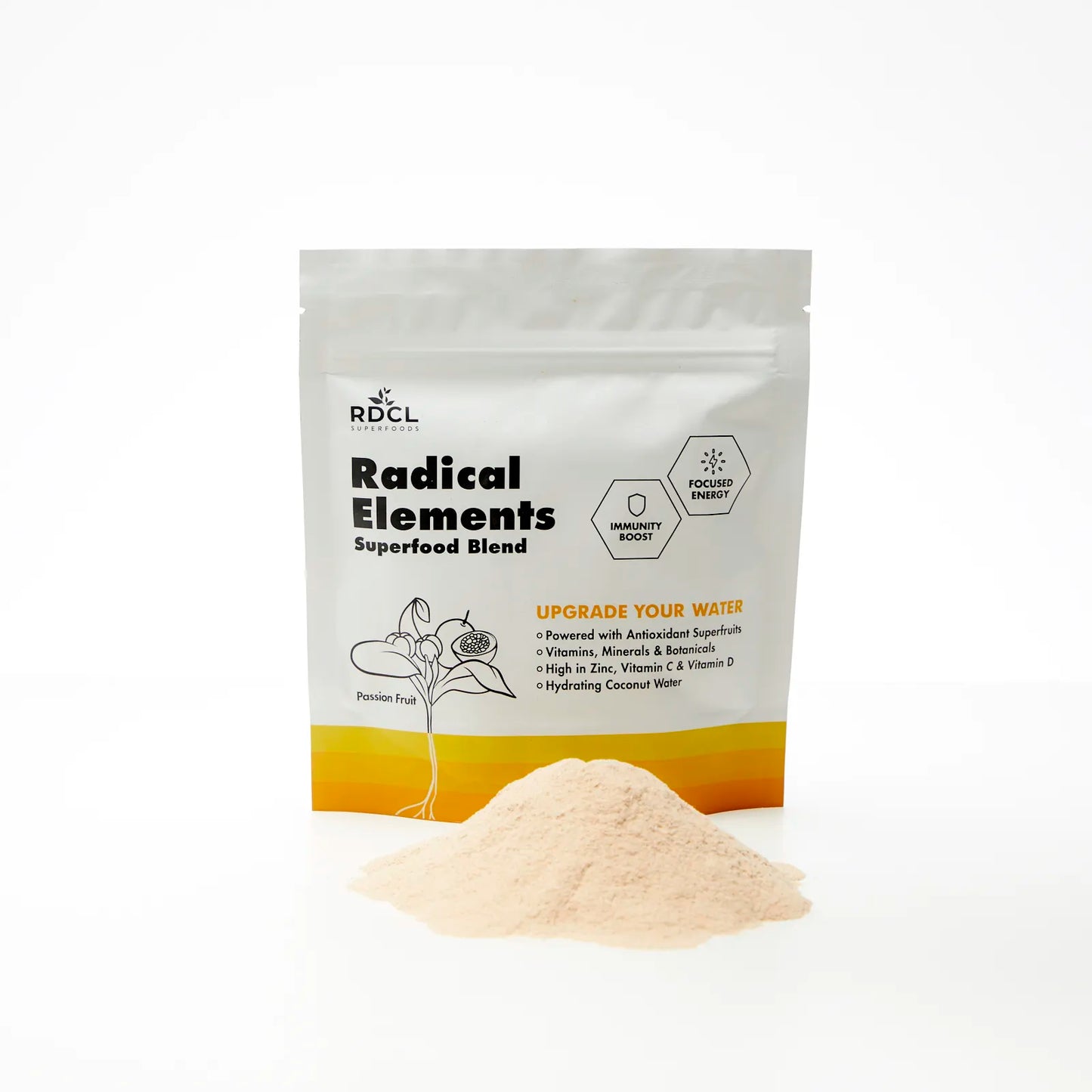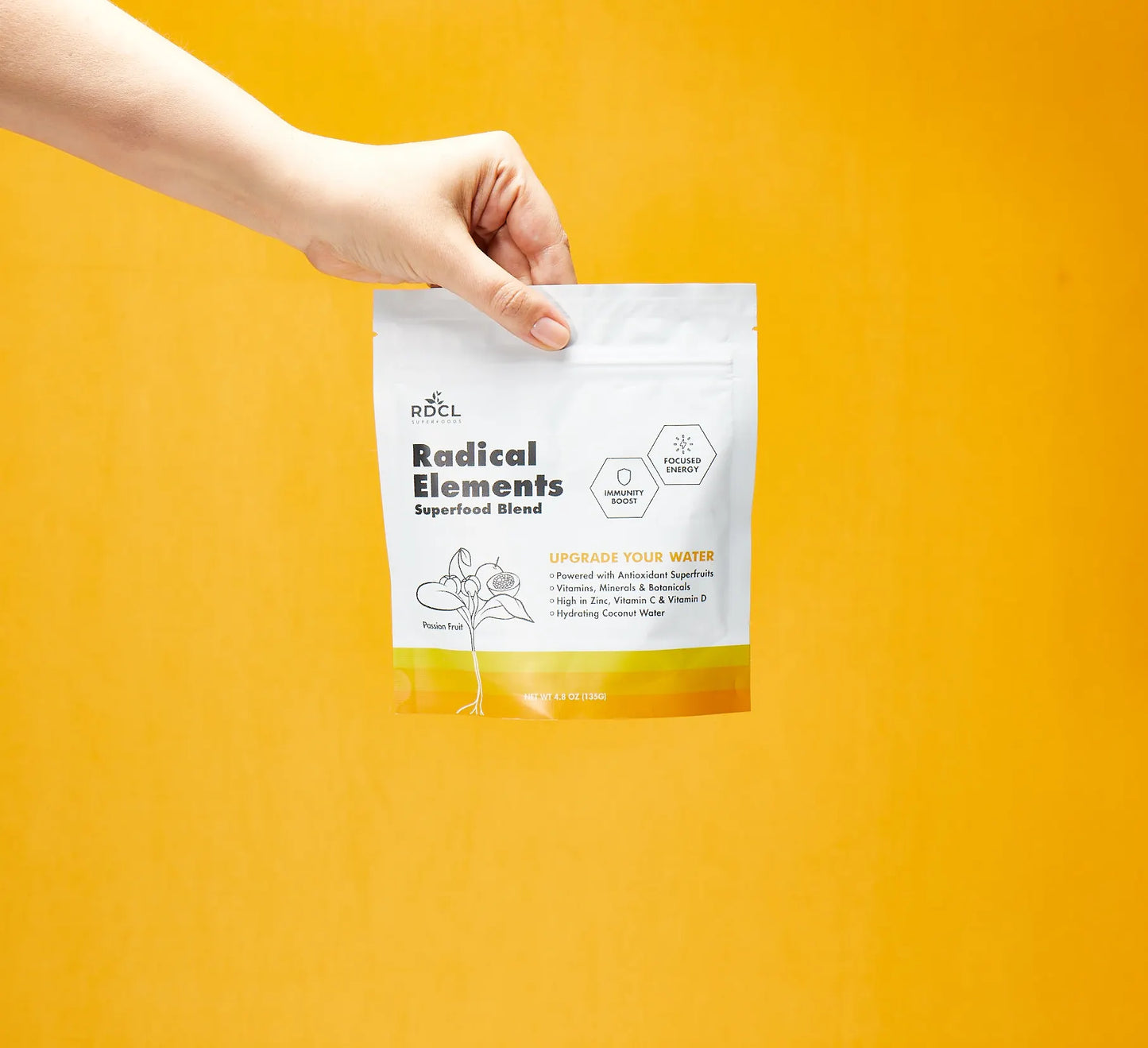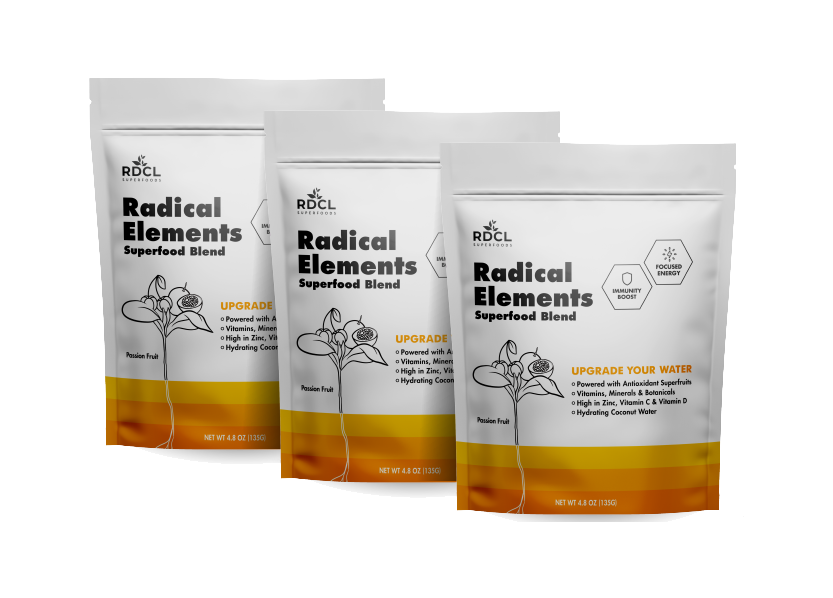 A healthy habit that also helped remove an unhealthy habit
The RDCL bundle of Passion Fruit and Dragonfruit hydration products are awesome!
It was really easy to start integrating them into my daily routine because of how simple it is to use them. Scoop, water, shake. Plus I like that I can find the exact delicious sweetness that works for me by adjusting how much water I use.
Passion Fruit has really improved the start to my day. It's the first thing I put in my body and I feel good knowing I'm fueling up on great, healthy ingredients. I definitely find I am much more productive and don't have the midmorning lull I've had in the past. More than that, it has eliminated my old sugary beverage habit – which feels amazing. And this is just one of many benefits.
The Dragonfruit is equally impactful. I'm not the best sleeper at the best of times – I noticed a clear improvement in the quality of my sleep since I started drinking Dragonfruit consistently. Quality sleep is key and it really helps.
RDCL superfoods continues to play such a positive role in feeling good and living a healthier lifestyle.
The best hydration blends!
Passion Fruit:
I drink this every morning 30 minutes before I start working — within that 30 minute period, my focus is on POINT. I drink 1-2 glasses per day.
Dragon Fruit Superberry:
It's the perfect beverage for the evening. I feel great drinking it and it helps me wind down for bed!
Incredible! I am hooked... in a good way!
I am one of these people who just doesn't like to drink water. But, thanks to RDCLsuperfoods, I now DO! Such a brilliant concept and the taste is great! Just the right amount of flavor but not overpowering.
I've become a regular
Not only is it a boost to the immune system, but it beats the alternatives. Much better to drink water than diet soda, Snapple, etc.
Impressed
We really love the taste and product. I wished it dissolved in water more easily, but other than that, it's great.
Check out our product lineup...
CONTAINS 2 BOOSTS

Immunity - Boost your body's natural immune defenses with zinc, vitamin C from acerola berry, vitamin D3 and other antioxidants

Focused Energy - Boost energy and focus with L-theanine from green tea, rhodiola, and 80mg caffeine from guarana

ADDITIONAL FEATURES & BENEFITS

100% plant-based
Powered with antioxidant superfruits
Contains hydrating coconut water
Boosted with powerful nootropics and a 2:1 ratio of L-theanine to caffeine
Contains vegan vitamin D3 that's naturally derived from wildcrafted, sustainable lichen, as opposed to a more common form of vitamin D3 that's synthetically derived from lanolin (sheep wool grease)
Zero added sugar
Only 10 calories per serving
Non-GMO
Gluten Free
Behold Some Of Our Radical Ingredients:
ORGANIC COCONUT WATER

ORGANIC PASSION FRUIT

ORGANIC ACEROLA BERRY

ORGANIC L-THEANINE FROM GREEN TEA

ORGANIC GUARANA (FOR CAFFEINE)

ORGANIC RHODIOLA ROSEA EXTRACT
Build Healthy Habits

We all want to build healthy habits, but desire and willpower are often not enough. It's about setting yourself up for success. Start with something easy that can be replicated every day.

That's what RDCL is all about. And with Radical Elements, you get functional superfood blends that are delicious, refreshing, and easy to incorporate into your daily routine.

Everyday Hydration

Staying properly hydrated is essential for optimal health. Unfortunately, many people don't drink enough water and their well-being suffers as a result.

It's time to upgrade your water with Radical Elements. Everyday hydration just got a lot easier.

Vegan

Radical Elements is 100% vegan. We are cruelty free and avoid the use of any animal-based ingredients. We believe in the power of plant-based nutrition and all of the amazing benefits it has to offer.

It's all part of the RDCL philosophy. We're plant-powered for the good of all people, our planet, and all the living beings we share it with.
Are You Drinking Enough Water?
In order to stay healthy, live optimally, and maintain strong immunity, it's imperative that we all drink enough water. And given the fact that many people find plain water to be, well, a bit boring, we developed Radical Elements to give your water a serious upgrade! One way or another, be sure to give your mind and body the water it needs. It's without a doubt one of the best things you can do for yourself.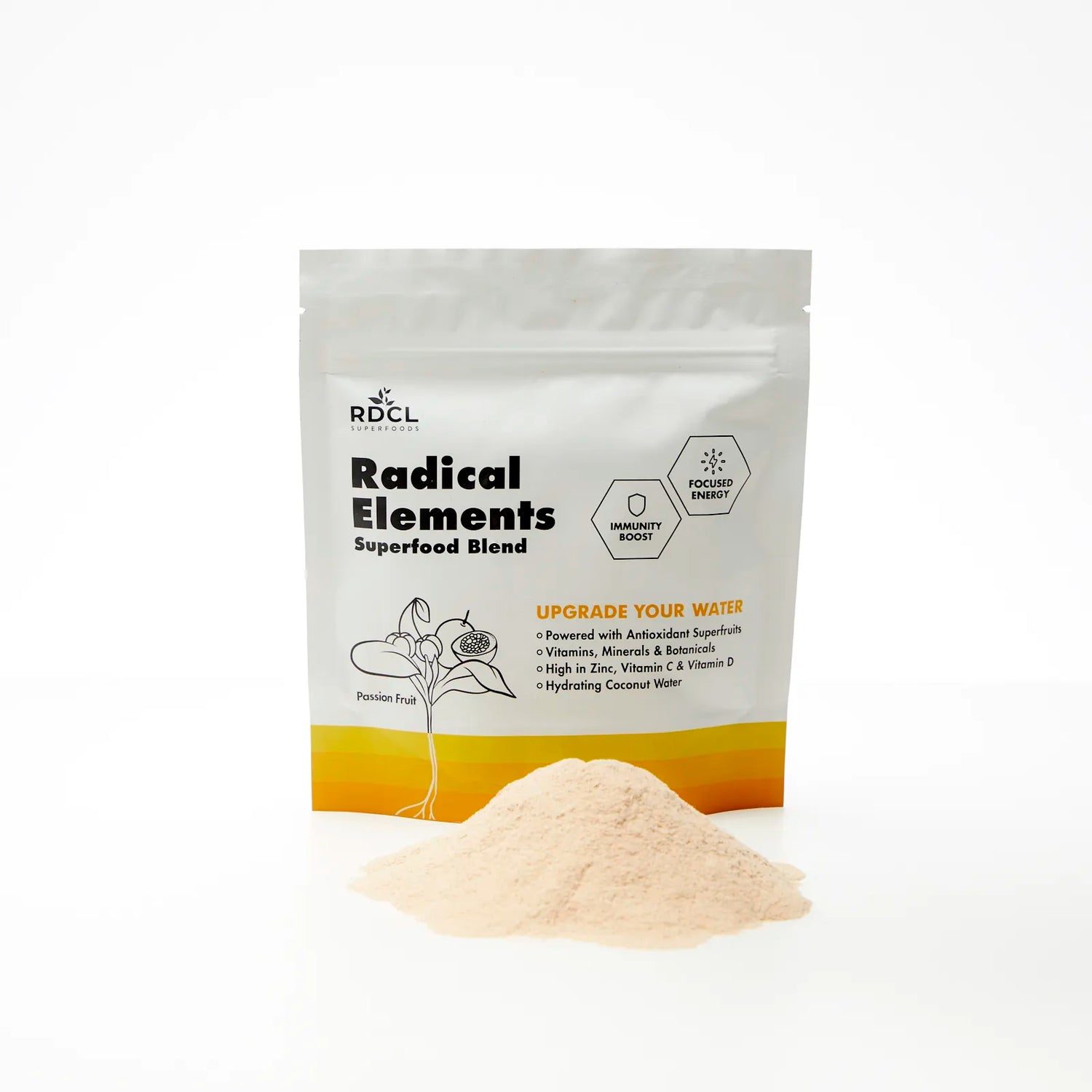 Add a Scoop to Your Water Bottle!
Radical Elements is the perfect addition to you water bottle. We recommend that you start by adding one level scoop of Radical Elements powder + 16oz of water + ice to your water bottle, shake it up, and you're all set! Feel free to vary the amount of water you use to adjust the taste and sweetness to your liking.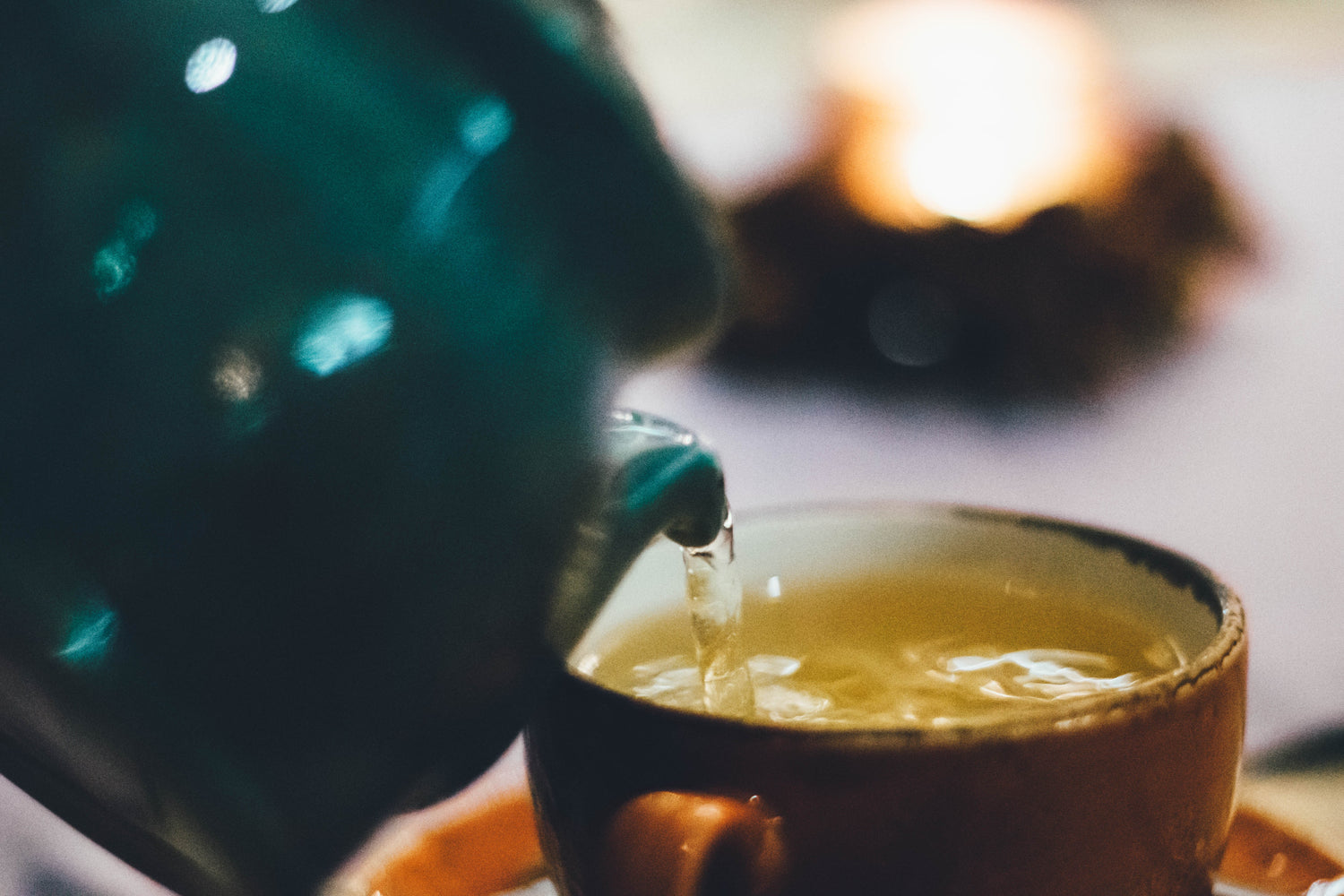 Upgrade Your Tea
Do you drink hot tea? Or iced tea perhaps? Try upgrading your tea with Radical Elements - it turns ordinary tea into superfood tea! Radical Elements will add delicious flavor and sweetness (without added sugar), hydration from organic coconut water, antioxidants from superfruit, and functional benefits. Your tea will never be the same! 
We recommend using about half a scoop per cup (scooper is included), though feel free to adjust the amount per your liking. Enjoy!
Purposeful Ingredients
We thoughtfully select each and every ingredient so that they meet our standard.  
All of the ingredients in Radical Elements: Immunity + Focused Energy (Passion Fruit) are listed below.
Click on an ingredient to learn more.
Organic Coconut Water Concentrate

Coconut water is highly effective for hydrating the body and is known for its beneficial concentrations of electrolytes, vitamins, and minerals (including potassium, calcium, magnesium, antioxidants, amino acids, and cytokinins). Source
Organic Passion Fruit

Passion fruit is a delicious tropical fruit that's rich in antioxidants, vitamins, and phytonutrients. It's also a good source of fiber, is low on the glycemic index, supports heart health, and contains Vitamin C. Source
Organic Acerola Berry

Bursting with high levels of vitamin C, Acerola is a small shrub or tree that produces cherry-like berries that have a pleasant taste and have long been used in both modern and folk medicine. Acerola is most well-known for its immune-supporting benefits. Source
Organic Tapioca Dextrin

Tapioca is a starch that's been extracted from cassava root, a South American tuber, and dextrin is a soluble fiber. This is used so that freeze-dried ingredients (such as coconut water) can flow as a powder. Tapioca is also a source of resistant starch, which is linked to a number of potential health benefits. Source
Organic Guarana (for Caffeine)

Guarana comes from the seeds of a South American tree and is rich in compounds that have antioxidant properties, including caffeine. Guarana may also provide a variety of benefits, including support for energy and focus, heart health, and skin appearance. It even has antimicrobial properties that may inhibit or kill harmful bacteria. Source
Organic Gum Acacia

Gum Acacia, which is also known as acacia fiber, is made from the sap of the Acacia senegal tree. It's a highly soluble fiber that's packed with health-supporting benefits. Source
Natural Flavor

We add a tiny touch of organic flavor to further enhance our product. No synthetic pesticides or GMO ingredients. No solvents or preservatives. Just the delicious flavors and aromas that are found naturally in plants.
Citric Acid

Citric acid is an environmentally-friendly ingredient that's naturally found in various fruit, such as cranberries, lemons, limes, pineapples, raspberries, strawberries and tomatoes. It's also used in the production of certain food and beverage products because of its fruity, tart taste. Source
Organic L-Theanine From Green Tea

Green tea contains a series of antioxidants, polyphenols, vitamins and flavonoids. We also use it for it's L-theanine content, which promotes relaxation and de-stressing without any drowsiness. Source
Rhodiola Rose Extract

Rhodiola rosea is an adaptogen that contains well over 100 active ingredients. It's various health benefits may include combating fatigue and stress, supporting brain function, and improving exercise performance. Source
Silica

Silica, also known as silicon dioxide, is a natural compound comprised of two common materials found on Earth: silicon (Si) and oxygen (O2). It's found naturally in water, plants, animals, the Earth's crust, and even in the tissues of the human body. Though it's not entirely clear what role it plays, it is believed to be an essential nutrient our bodies need. We use tiny amounts of silica to help maintain the integrity and quality of our products. Source
Organic Stevia Leaf Extract (Rebaudioside A)

Stevia is a green leafy herbal plant that has been used for centuries because of its incredibly sweet leaves. In Fact, stevia is about 150 to 300 times sweeter than table sugar, so it can effectively be used in minuscule amounts to round out flavor and sweetness. Plus, it has no carbohydrates, calories, or artificial ingredients, and it doesn't negatively affect blood sugar levels. Stevia is also being researched for a variety of purported health benefits. Source 1 | Source 2
Pink Himalayan Salt

Pink Himalayan salt is naturally pink in color and is mined in Pakistan near the Himalayas. Like table salt, it consists mostly of sodium chloride, but it also contains up to 84 other minerals and trace elements. Source
Zinc Citrate Dihydrate

Zinc is one of 16 essential minerals that we all require to survive and thrive, and we only need small amounts of it. Zinc is responsible for a number of functions in the human body, and we particularly like it for its ability to support one's immune system and combat inflammation. Source
Cholecalciferol (Vitamin D3)

Also known as the "sunshine vitamin," vitamin D's role in human health is critical, yet many people are deficient in it. Our vegan vitamin D3 is naturally derived from wildcrafted, sustainable lichen. This important vitamin serves many functions in the body, and we particularly like it for the way it supports one's immune system. Source